Be Happy. Be Brave. Be Drug Free.
Pledge to be drug free and participate in our virtual Red Ribbon Week celebration!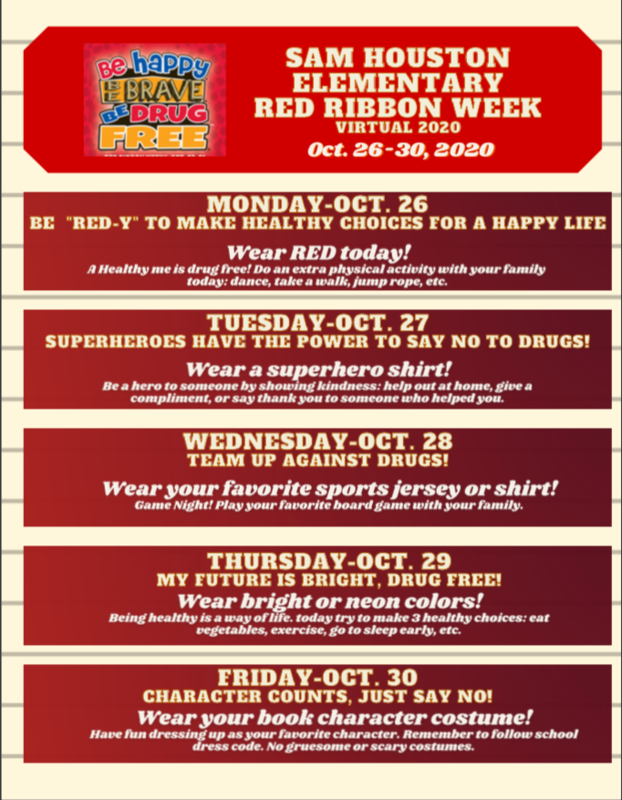 Sean felices. Sean valientes. Vivan su vida libre de drogas.
¡Comprométete a vivir una vida libre de drogas y participa en nuestra celebración virtual de la semana del listón rojo!